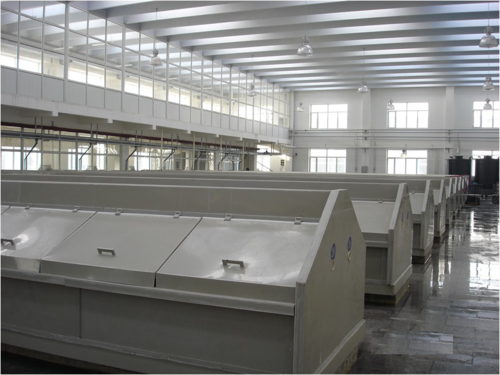 Plate formation line
Product Description
Technical instruction:
1.In this device, it adopts full closed ventilation method, so the wind loss is less and it can prevent the leakage of acid fume.
2.There are two inner lines of formation tank in one line, each line is 15M length.
3.On the top of tank, there is one double suction wind tunnel and door plank, used for fume collection, both of them are made of 5mm PP, door plank adopts bending reinforcement, no deformation during using.
4.The water tank is equipped with rib reinforcement, the edges are flat and there is no leakage in the whole tank.
5.Each line can place 100 PCS tank. Under the bottom of this device, it requires anticorrosion treatment on the base. And it should be treated by buyer .